Birnbaum Manor is a new retreat centre near Berlin in the middle of Havelland's enchanting landscape, in the tiny village of Götzerberge, on the edge of the Deetzer lakes.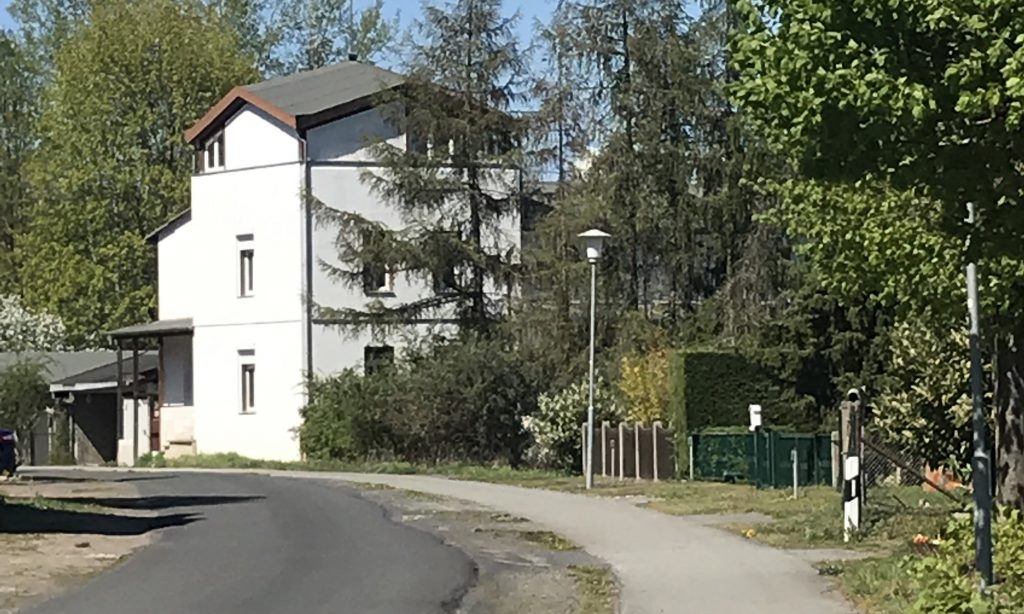 The spacious house with a floor area of ​​650 m² has 12 rooms with 22 beds and three well-equipped seminar rooms between 30 and 60 m2 in size.
There is also a covered terrace and conservatory, which can also be used as a yoga or seminar room.
A huge, wonderful garden surrounds the house.
Below are a few pictures of the house, it's side rooms and the garden; pictures of the seminar rooms, as well as (provisional) floor plans of the rooms can be found on the corresponding pages (seminar rooms, overnight stays).
Floor plan of the house (ground floor)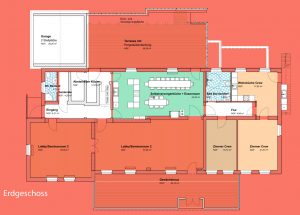 Terrace and conservatory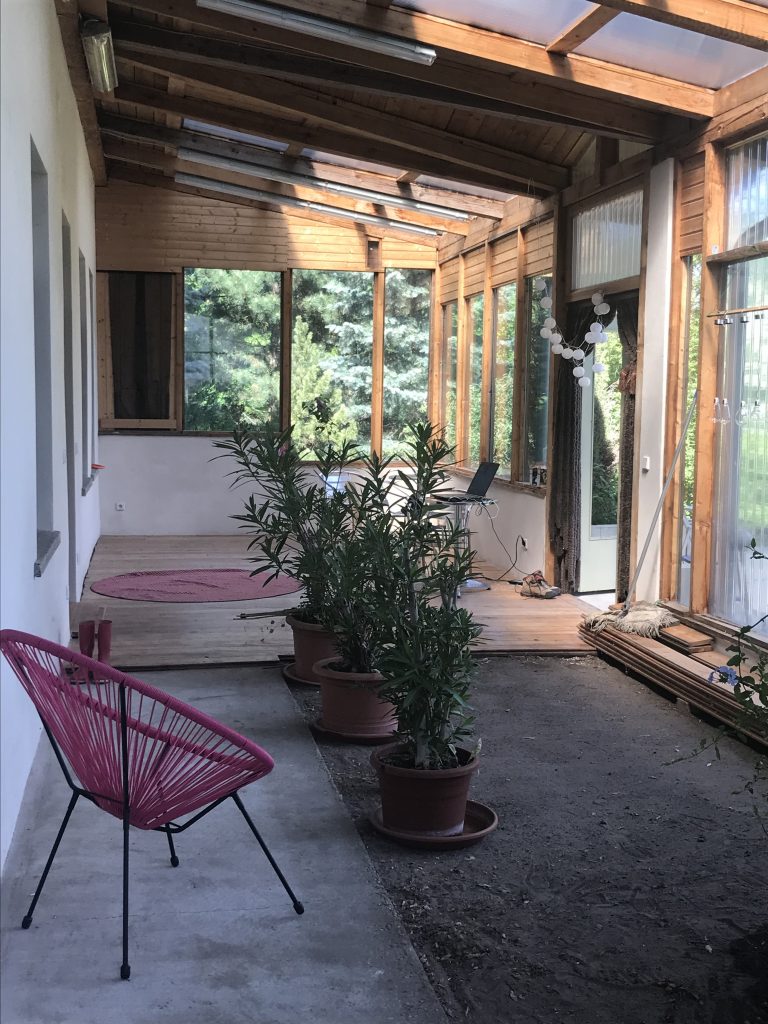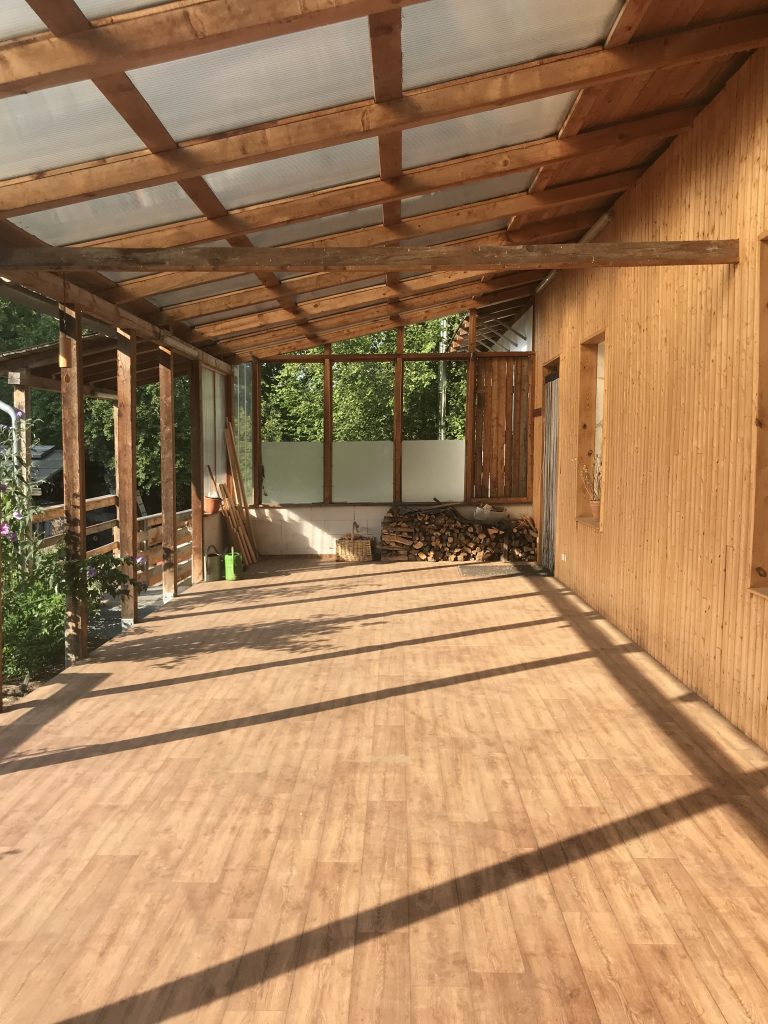 Our garden